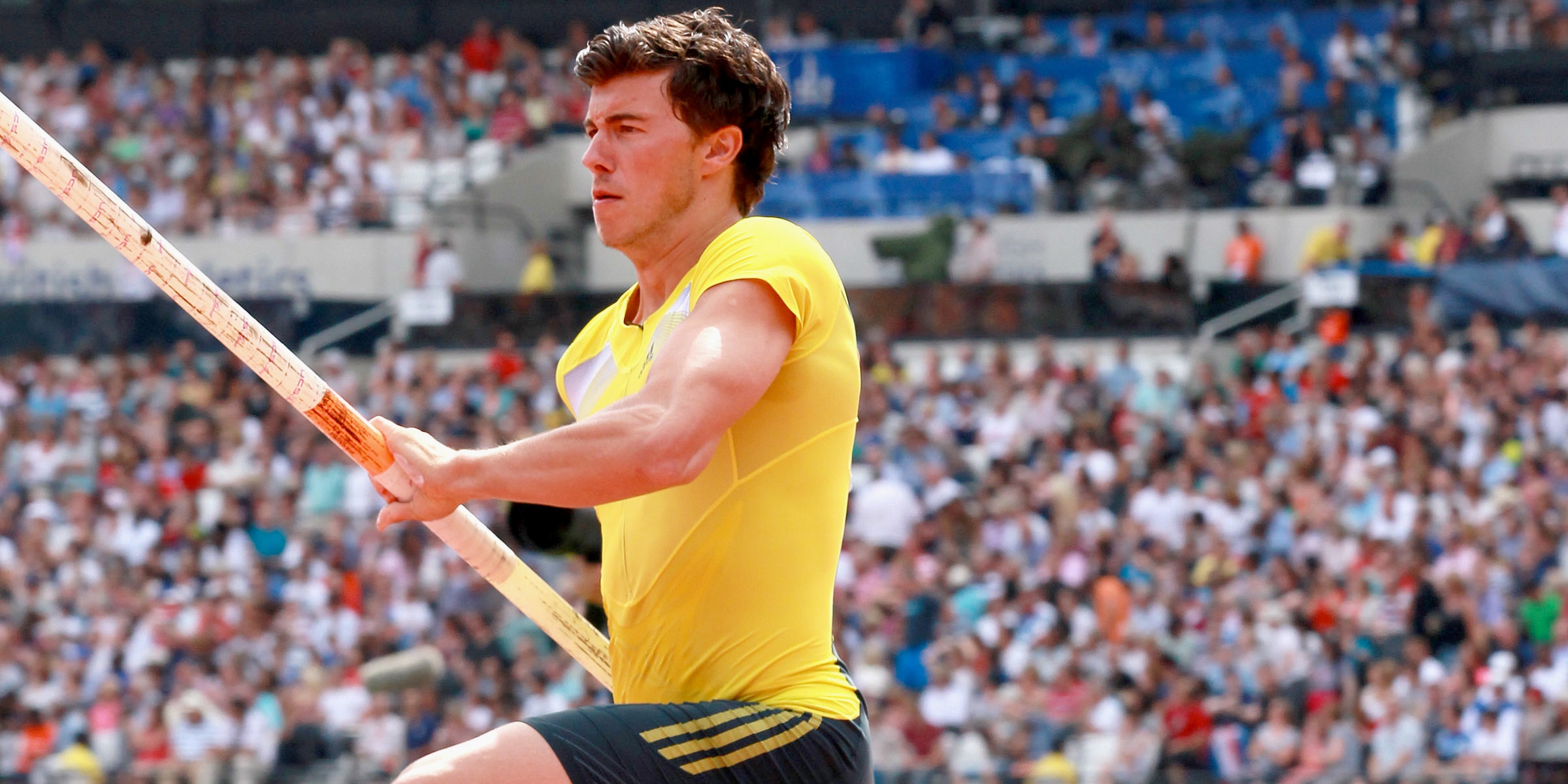 Steven Lewis
British record holder, 2 x Olympian & 2 x Commonwealth Medalist
Steven Lewis is one of the top pole vaulters in the World and currently Great Britain's no.1. Steve is a dedicated and driven young athlete, who is professional in his approach both to his sport and life.
Steven started his athletics career as a hurdler but after trying out a number of disciplines he followed his brother into Pole Vault. Early success at the Pole Vault as a junior gave him the ambition to go for greater things and in 2004 he made the decision to move to Loughborough to train with GB Pole Vault coach Steve Rippon.
In 2006 he won his first medal on the senior stage at the Commonwealth Games in Melbourne, Australia, where he cleared 5.50m to win Bronze. In the lead up to 2012, Steven went to Australia to work with 2008 Olympic Champion Steve Hooker. This partnership was a huge boost for Steve's understanding of the event. Together they worked on new ideas and developing each others strengths and weaknesses and at the Commonwealth Games 2010 finished first and second!
Since then Steven has dedicated his life to learning and understanding the pole vault with new coach Dan Pfaff. The improvement has seen his world ranking improve from 20th to 7th in the 2012 indoors ranking and currently 5th in the World outdoor rankings.
Pole vault, 10 best results (legal):
5.82 1 Szcecin (Poland) 21st Jul 2012
5.77i 2 Dessau 2nd Mar 2012
5.75 5 London 10th Aug 2012
5.75i 1 Manchester 17th Jan 2009
5.72 1 Wattenscheid 2nd Aug 2009
5.72i 2 Donetsk 6th Mar 2010
5.72i 2 Nevers 18th Feb 2012
5.72 1 Walnut CA 21th Apr 2012
5.72 3 Ostrava 25th May 2012
5.71i 1 Tsaotun 14th Mar 2008