About Us
Aurum Sports Group is an athlete-centered sports marketing and athlete management agency.
Aurum is the Latin word for Gold.
Our guiding principle at ASG is to create an environment where athletes are free to focus on their training and competition.
By providing a fully serviced training base alongside professional competition management services we give our athletes the greatest chance of achieving their goals.
With offices in California and Germany, ASG is strategically placed to take full advantage of the sport's two biggest markets.
Following more info about our staff and training base:
Daniel Lilot
Dan received a bachelor's in Exercise Science from the University of California Davis, and a master's in sports management from Eastern Kentucky, where he was also an assistant cross country and track & field coach. From 1999-2005 he was the statistician for Track & Field News, the Bible of the Sport.
He worked on the ABC/ESPN broadcast of the 1995 World Championships in Gothenburg, Sweden, and has announced at such meets as the adidas Oregon Classic, Payton Jordan Cardinal Invitational, NCAA West Region Cross Country, and Stanford Invitational.
Dan has worked as an athlete representative since 2005.
Steffen Keil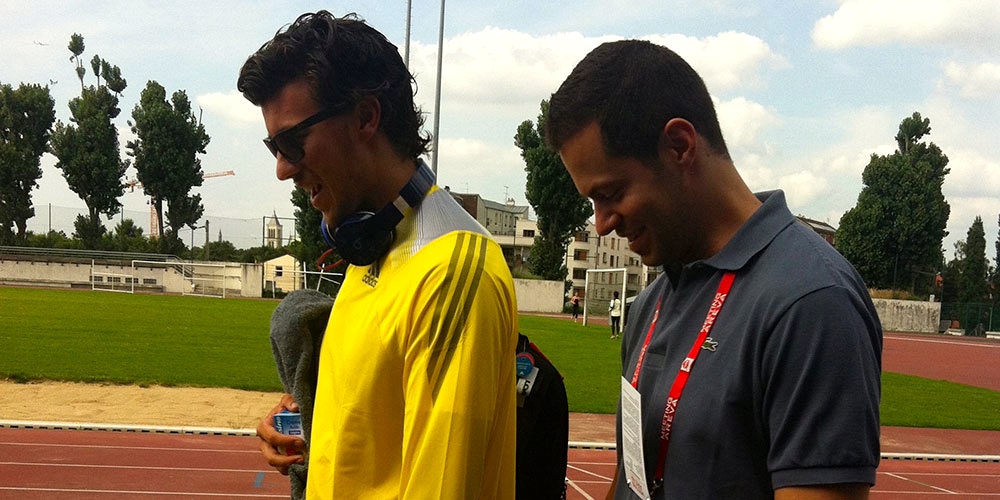 Steffen received a master's degree in Sports Management and Economics from the German Sport University in Cologne. During his studies he competed for the ASV Cologne Track Club in sprinting events.
From 2005-2006 he worked for PUMA's International Running Marketing Division. Soon after this he arranged access to the University's new track&field facility for international top athletes and started working in the athlete management industry himself.
He maintains a strong relationship with the German Sport University and numerous contacts on the track circuit.
Training Base
For those who require a European base for the indoor or outdoor season, we provide comprehensive service in conveniently located Cologne, Germany, a cosmopolitan, modern university city. Our service includes airport transfer, physio, medical treatment, short- and long-term accommodations, and gym and weight room access. Cologne is located within 20-60min of three major airports (Cologne, Dusseldorf, Frankfurt) and is a rail crossroads, with easy access to France, Belgium, Holland, and Switzerland.
Short-term accommodations at the Guesthouse of the German Sport University are adjacent to two all-weather tracks, an indoor track, numerous grass fields and endless dirt trails in the "Stadtwald" (Urban Forest).